Who We Are
Ki Associates is an organizational consulting firm based in the city of Portland, Maine. Ki Associates is made up of three principal partners and a number of associate consultants, each with particular interests and expertise. A boutique firm, we are global in our vision, reach and expertise. As a result, we can work effectively with small, medium, or large companies, anywhere in the world, as the need dictates. History
Ki Associates began in the mid-eighties, as a small consulting firm with offices in St Louis, New Hampshire and Maine. Over the years, we have helped dozens of companies re-organize, downsize, up-size, merge, resolve internal conflicts, improve communication, and develop effective governance practices. Each project has been tailored to provide the imaginative and effective leadership essential to compete and succeed in today's fast-moving economy. Theory
We approach organizations as complex systems, applying principles of sound business practice to the analysis of what works and what does not within your company. Our work has led us to develop an articulated theory of Organizational CoherenceTM, which, simply stated, means that companies work best when the four essential elements of their organization are in alignment with each other. The four essential elements of the Organizational CoherenceTM theory are the people, the structures, the values and the processes of the organization. Our Approach
At Ki Associates, we believe that each company is unique and each situation a company faces needs to be understood within that uniqueness. We do not believe in a "one size fits all" or cookie cutter approach to organizational improvement. When we are asked to come into a company, we do a careful assessment of your organization, its unique strengths and weaknesses, the marketplace within which it resides, and its untapped potential. We then present a preliminary analysis of your situation along with our recommendations. If you agree, we enter into a collaborative process with your leadership team to bring about the changes outlined.
Top of page The Managing Director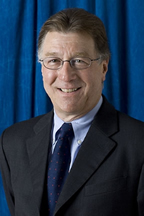 ERIC D. LISTER, M.D. Eric Lister is a physician and consultant to healthcare organizations. He works throughout the health care industry - with group practices, hospitals, insurers, professional societies, manufacturers, and large integrated systems. His consulting and speaking engagements focus on four interrelated areas essential to the transformation of healthcare in America:
Excellence in the Boardroom,
High performance on the part of executive teams,
Quality and safety, and
Physician relations (including changing notions of professionalism, physician relations; physician employment; physician leadership)
This work involves building clarity of purpose inside the Board, efficient and sustainable structures and decision-making processes inside the executive team, and crucial leadership skills in the ranks of physician executives. It involves facilitating frank and straightforward dialogue designed to help physicians and the organizations in which they practice work together, and organize to meet the challenges of the environment.

Dr. Lister has been effective in using the urgent challenges of the day - concerns about quality and service, the distress experienced by many providers, the need for collaborative approaches to strategy development and strategy fulfillment - as laboratories for developing the very leadership infrastructure essential to success. This work combines organizational assessment; retreat facilitation; ongoing counsel to top management; the support of major change initiatives; and coaching of senior executives.

Dr. Lister has published a wide variety of articles addressing health care governance, the consultation process, group practice leadership, and the development of organizational cohesion. He has served as a faculty member for the American College of Physician Executives, the New England Healthcare Assembly, the Group Practice Improvement Network, the Governance Institute, the American Hospital Association's Center for Healthcare Governance, and the American Medical Group Association. He lectures widely on topics related to governance, quality, leadership, and the relationship between America's physicians and hospitals.

In 2002, he was selected by the Massachusetts Hospital Association to Co-Direct the Healthcare Trustee Institute, a regional resource for Trustee education. From 2002-2004 he worked with the National Quality Forum on the creation of the NQF's landmark document: Hospital Governing Boards and Quality of Care: A Call to Responsibility. In 2007 he was asked by the Leapfrog Group to be one of two course directors of their 2008 conference: "The Future of Hospital Governance: Quality at the Leading Edge"

Initially trained as a psychiatrist at Duke University and Harvard, Dr. Lister taught at Harvard and Tufts Medical Schools, served as the Medical Director of a 65 bed psychiatric hospital, and was a founding partner of a large group mental health practice prior to moving from clinical practice to full time consulting work in 2000.

Top of page Collaborators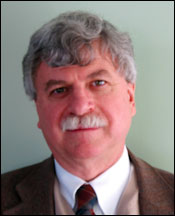 SERGIO PIRROTTA, ED.D. Dr. Pirrotta is a psychologist and organizational consultant who works with a variety of organizations around the management of organizational change and the development of organizational cohesion. His particular areas of expertise are working with management teams to establish effective organizational design to implement change; conflict resolution and process facilitation with executive management teams and Boards; and working to resolve conflicts, professionalize operations, and plan for orderly leadership succession. Dr. Pirrotta has both a Bachelor's degree and a Masters degree from Harvard University. He also has a Doctorate in counseling and consulting psychology from the University of Massachusetts at Amherst. Originally trained as a psychologist and family therapist, Dr. Pirrotta has taught clinical psychology, family and human systems, group and organizational psychology, and professional ethics at the graduate level at a number of institutions, including Harvard, Antioch/New England Graduate School, and the University of New Hampshire, Durham. He has conducted research in the consultative process, and has published in both the clinical and management areas. He has lectured nationally and internationally. Dr. Pirrotta's clients come from a variety of industries, including government agencies, educational institutions, non-profit corporations, medical partnerships, and hospitals. With his background, training, and experience, Dr. Pirrotta brings a keen understanding of psychological processes and human systems--large and small-- to his organizational consulting work.
Top of page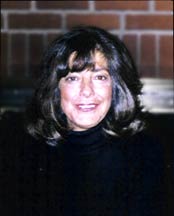 PAMELA MARALDO, Ph.D. Dr. Maraldo has served as Chief Executive Officer of two national organizations for twelve years. In that capacity she led financial revitalizations of both organizations, created strong marketing capabilities, and provided new strategic direction in the public policy arena. She is immediate past president of the Planned Parenthood Federation of America, the world's oldest and largest reproductive health organization, providing medical care and education services to five million Americans each year. Prior to joining PPFA, Dr. Maraldo served as Chief Executive Officer to the National League for Nursing, the national education and testing body that promotes quality of care to the Public. During her tenure the organization quadrupled in size, with revenue growth from 5.2 million in 1984 to 20 million in 1992. She has been a mayoral appointee to the New York City Board of Health and is currently a fellow of the New York Academy of Medicine. She serves on the Board of several organizations including the People's Medical Society, the nation's largest consumer health organization. Dr. Maraldo is a nationally known speaker and writer on a wide range of health policy subjects, including women's health and the Mind/Body Connection. She is the recent author of Women's Health for Dummies. She has appeared frequently in the media on many programs including Good Morning America and Dateline.
---
Top of page